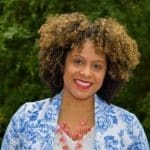 Lisa Folden, DPT
Physical Therapist - Charlotte, NC
Dr. Lisa N. Folden is a North Carolina licensed physical therapist, NASM certified behavior change specialist (health coach). In her fifteen year career as a PT, Dr. Lisa has treated patients of all ages and with varying musculoskeletal and neurological diagnoses.
Despite this vast experience, she has maintained a love for pediatrics, an area in which she has more than ten years experience working with children as young as twelve hours old. One of her most notable patients was her second daughter, who was born with a brachial plexus injury in 2013.
With a true appreciation for the benefits of early intervention, Dr. Folden seeks to provide each child and family she serves with compassionate education, guidance, understanding and the tools they need to ensure success in physical therapy.
Dr. Lisa is a wife, mom of three, business owner, author and speaker. In addition to her work, she loves fitness, reading and brunching with friends.