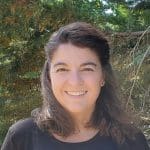 Taylor Porter, DPT
Physical Therapist - Raleigh, NC
Taylor is a skilled doctor of physical therapy who recently relocated to North Carolina from upstate New York. She has years of experience working with children of all ages, but holds special place in her heart for the little ones 0-3 years old.
Taylor has worked with children of all abilities and many diagnosis including developmental delays, cerebral palsy, Down Syndrome, autism, hypotonia, muscle dystrophy, and numerous genetic abnormalities. She is also skilled in the fitting and recommendations of orthotics, standers, gait trainers, and other medical supplies/equipment. Although Taylor has a wealth of knowledge, she is better known for the strong connections she makes with families and the lasting impact she has on the children she works with. She has always wanted to work with children and originally wanted to be a pediatrician, but she found her true calling in physical therapy.
When she is not working, she enjoys exploring her new home of North Carolina with her dog Gunner.