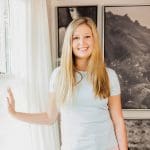 Amanda Davis, OTR/L
Occupational Therapist - Raleigh, NC
Amanda received her Bachelor of Science in Exercise Science from UNC Charlotte in 2018. She then left Charlotte for Virginia where she received her Master of Science in Occupational Therapy from Emory and Henry College in 2020.
She has experience working in a variety of settings and with various diagnoses including Autism Spectrum Disorder, ADHD, Down syndrome, Dyslexia, Hydrocephalus, Cerebral palsy, developmental delay, among other genetic and chromosomal abnormalities. Skilled interventions she utilizes during her treatments include DIR floortime approach, sensory integration treatment, Ayres SI, sensory-motor interventions, ocular motor training, visual training, fine motor training, strengthening, coordination, balance, reflex integration, and executive functioning training.
During her free time, she enjoys spending time outdoors with friends and family.