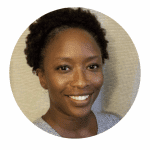 Dana Stehwien, MPT
Physical Therapist - Washington, DC
Dana has been a Pediatric Physical Therapist for 25 years, graduating with a Master's Degree in Physical Therapy from The University of Maryland at Baltimore in 1997.  After 15 years of practicing in Maryland, she worked in Bangkok Thailand for a time with both adults in an outpatient setting and with children in a special needs orphanage.  Upon returning to the U.S., she lived in Cincinnati, OH providing PT services in both in an outpatient pediatric setting and in the family home.  She currently lives in Arlington, VA. 
Dana has worked with patients from infancy through young adulthood throughout her years of working within school systems, outpatient clinics, and within the family home.  She has served children with a variety of needs and diagnoses including: Torticollis and Plagiocephaly, Developmental Delay, Cerebral Palsy, Down Syndrome, Toe Walking, Neuromuscular Disorders, Orthopedic Injury and Autism Spectrum Disorder.
When not working, Dana enjoys baking desserts of all kinds, traveling, dancing, and exploring the DMV with her husband.   She is always excited to spend quality time with her daughter whenever she visits home.