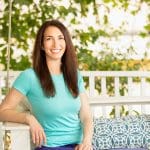 Shawn Leis, MPT
Physical Therapist - Washington, DC
Shawn is the owner and physical therapist at Little Feet Physical Therapy.  With over 15 years experience, she is a graduate of Saint Louis University with a Masters in Physical Therapy.  After starting Little Feet Therapy in Charlotte, NC in 2019 with a mission to bring family, and child first, therapy to the community she now resides and practices in Washington, DC.
She brings a play-based and patient centered approach to each session and enjoys working with families to provide the best individualized care for each child. Shawn will meet your child where they are and work with them to be where you/they want to be.
Shawn specializes in working with children as young as 2 months old with diagnoses of developmental delays,  developmental coordination disorder, hypotonia, cerebral palsy, Down's Syndrome, ASD, and various genetic disorders.  She is a certified in Therapeutic Listening and has had additional training in early intervention, sensory integration, torticollis, kinesio tape, and ADHD management.
In her free time she enjoys spending time cooking, crafting, doing yoga, running, hiking, or just hanging out outside with her husband and their dog Zeke.