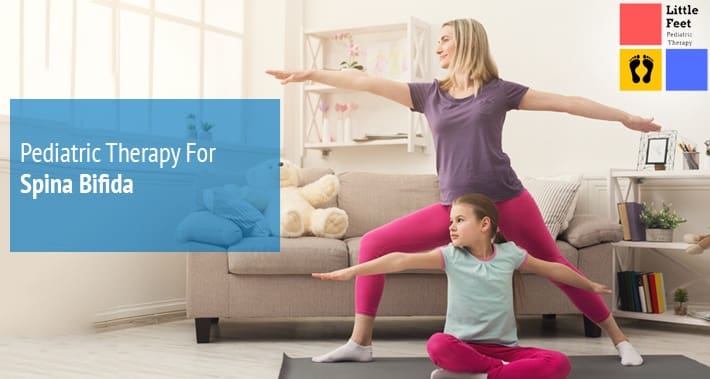 As a new parent, there are a number of different issues you and your child might face.
But sometimes, these issues can be diagnosed even before birth.
One of these is spina bifida.
Getting a diagnosis that your child will have a condition, especially before they're born, can be overwhelming.
Finding a pediatric occupational therapy clinic and a pediatric physical therapy clinic can help.
Luckily, at here at Little Feet Pediatric Therapy, we offer both of these services.
Working with professionals who are familiar with spina bifida can help take some of the stress off new parents.
Having the right team in place to help treat this condition and the issues associated with it from an early age can help ease some of the pressure.
Keep reading to find out more about this condition, what causes it, and what can be done about it.
What Is Spina Bifida?
Spina bifida is a condition where your child's spinal cord doesn't develop typically while in utero.
It's the cause of a number of disabilities, both physical and cognitive.
Additionally, it's closely linked to hydrocephalus, which is a buildup of cerebrospinal fluid in the brain.
There are three common types of spina bifida, which include:
Spina bifida occulta: Occurs when there is an opening in at least one of the vertebrae
Meningocele: Spinal fluid and nerve tissue push through the spinal column and form a visible pouch
Myelomeningocele: A sac of fluid and nerve tissue form, resulting in nerve damage
What Causes Spina Bifida?
We currently don't know what causes spina bifida.
But we do know of a number of factors which may increase the risk of development of spina bifida, including:
Genetic factors (including a family history of neural tube defects)
Environmental factors
Nutritional issues, including folate (vitamin B9) deficiency
Obesity or diabetes pre pregnancy
Elevated body temperature in early weeks of pregnancy. This could be due to medical issues such as having a fever, or use of a hot tub or sauna
Use of certain medications during pregnancy, including valproic acid, an anti seizure medication
How Do You Know If Your Child Has Spina Bifida?
While you're pregnant, you can opt for screening to test for birth defects, including spina bifida.
It's important to note these tests aren't perfect, and can sometimes have false positive results.
Prenatal testing can include blood tests which are most common, as well as ultrasounds and amniocentesis.
Amniocentesis involves testing fluid from the amniotic sac surrounding the unborn infant.
If you're considering amniocentesis, be sure to discuss the possible risks with your health care provider.
Once children are born, symptoms of spina bifida include:
Dislocated joints
Language issues
Memory issues
Trouble with movement
Complications of spina bifida may include:
Issues with mobility and walking
Hydrocephalus (fluid in the brain)
Meningitis (infection of brain tissue)
Skin issues due to an inability to feel sores and blisters
A latex allergy
Sleep apnea and other sleep disorders
Gastrointestinal disorders
Frequent urinary tract infections
Poor social skills leading to depression
Difficulty learning to write and read
Developmental delays physically and mentally
Children with the myelomeningocele form of spina bifida can have orthopedic complications as well.
This is because of weakness of the muscles in their legs and back.
Some of these complications might include:
Bone deformities
Tightening and shortening of muscles
Abnormal growth
Scoliosis (curved spine)
Hip dislocation
Physical Therapy For Kids With Spina Bifida
A physical therapist is a professional who helps evaluate and provide treatment for disorders related to the body.
This includes both the neurological system and illness affecting the musculoskeletal system.
If your child has spina bifida, your pediatric physical therapist can help them improve their mobility.
Treatment methods will differ depending on the age and life stage of the child, as well as their unique needs.
Generally, your child's physical therapist will start with a pediatric therapy evaluation, which may include things like:
Questions about their general health, such as injuries and vaccination history
A physical exam to see how your child moves
Tests for balance, flexibility, and strength
Motor skills development tests
History of birth and development, such as when they first rolled over, sat up, crawled, etc.
Any other concerns you, as the parent or caregiver, may have
RELATED: Pediatric Therapists For Child With Poor Balance And Coordination
After, your pediatric physical therapist will create a treatment plan which may include a number of options to help your child.
Let's look at some of them.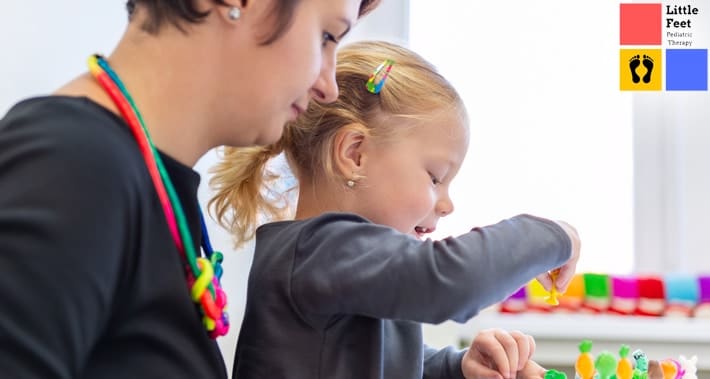 1. A Home Exercise Program
Home exercises take into account that family members, parents, and other caregivers are all part of your child's health care team.
Your child's physical therapist will design exercises you can used to continue your child's care outside of the clinic setting.
The goal of these exercises is to improve your child's ability to fully participate in activities both at home and at school.
Your pediatric physical therapist will keep track of your child's progress and adjust exercises as required.
These exercises may include things like:
Stretches
Balance and strength exercises
Treadmill training
Gait training
2. Assistive Devices and Other Equipment
Use of assistive devices can help a child with spina bifida to move around independently and be better able to access their environment.
Assistive devices can include:
Wheelchairs
Standers
Crutches
Walkers
Braces and orthotics
Your pediatric physical therapist can help fit your child with an assistive device uniquely suited to their needs, and help them learn to use it.
RELATED: How To Get A Wheelchair And Custom Orthotics Fitting For My Child
Occupational Therapy For Kids With Spina Bifida
In addition to a physical therapist, seeing an occupational therapist can also be helpful for kids with spina bifida.
Occupational therapists help with learning to perform the skills and tasks that allow them to participate more fully in day to day life.
Some of the tasks an occupational therapist can help your child with include:
Improving handwriting
Developing self care skills like getting dressed or brushing their teeth
Improving problem solving skills
Developing fine motor skills
Improving concentration and memory issues
Improving organizational skills
Book Your Appointment With Little Feet Pediatric Therapy Today
Has your child been diagnosed with spina bifida?
Physical and occupational therapy treatments can help your child to develop the skills they need to become their best selves.
We're Little Feet Pediatric Therapy and we can help.
Book your appointment with Little Feet Pediatric Therapy today.
Little Feet Therapy
►
3535 Randolph Rd, Charlotte, NC 28211
►
1331 H St NW Ste 200, Washington, DC 20005
►
St. Louis, MO
►
Raleigh, NC
Founded in 2019, Little Feet Therapy offers on site pediatric physical and occupational therapy treatments for children from 2 months to 18 years old with physical and developmental concerns. Our clinics focus on providing therapy in a child's natural setting where your child is in familiar surroundings, it puts their mind at ease and helps them focus more on the work they're doing with their pediatric therapist. Our therapists will work with your child at your home, at school, at daycare, or another place in the community where they feel most comfortable.
---